Release
AUSTIN – The University Interscholastic League announced the six winners of the 2020-21 UIL Lone Star Cup on Thursday.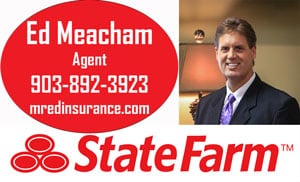 Conroe The Woodlands swept both girls and boys swimming & diving state championships on the way to its eighth overall UIL Lone Star Cup. The Highlanders scored points in several state championship events, including spirit, girls soccer, team tennis, girls and boys cross country, boys golf and marching band. The Woodlands has won three of the last four Conference 6A Cups.
In Conference 5A, Dallas Highland Park begins a new streak after winning its second-consecutive UIL Lone Star Cup. The Scots won state titles in team tennis and boys golf while placing in the top five at state in marching band, academics and girls cross country. Highland Park extended its lead of the most all-time UIL Lone Star Cup victories with its 12th win.
Argyle scored 148 total UIL Lone Star Cup points (second only to 150 points by Southlake Carroll in 2002) with state championships in football, boys basketball, marching band and both girls and boys golf. The Conference 4A winner also earned state silver in academics and spirit on the way to extending its record streak of nine-consecutive UIL Lone Star Cups.
Brock extended its win streak to three as the Eagles took home the UIL Lone Star Cup in Conference 3A. Brock earned state championships in boys track & field and boys golf, and had state bronze medal winners in academics, girls track & field, boys basketball and baseball. Brock's 90 UIL Lone Star Cup points are the most ever scored by the school.
With state championships in football and boys track & field, Shiner returned to the top of its class winning the UIL Lone Star Cup for the first time since 2015. The Conference 2A winners were also UIL state medalists in baseball, spirit, girls cross country and boys golf. The win marks Shiner's fourth overall in UIL Lone Star Cup competition.
In Conference 1A, Nazareth earned its fourth-consecutive UIL Lone Star Cup. With a state championship in girls cross country and state runners-up in girls basketball, academics and robotics, the Swifts earned 67 total points in 2020-21. Nazareth's state semifinalist baseball team and regional semifinalist boys basketball team also contributed points toward the victory.
The UIL Lone Star Cup program began during the 1997-98 school year and recognizes six high schools (one in each of the six UIL conferences) based on their overall team achievement in a variety of sanctioned academic, athletic and music championships. All UIL member high schools in good standing are included in contention for the UIL Lone Star Cup. Trophy presentations will take place in the fall at events chosen by the winning schools.
Below are the Top 25 schools in each conference for this year's UIL Lone Star Cup Standings:
CONFERENCE 6A
| Place | School | Points |
| --- | --- | --- |
| 1 | Conroe The Woodlands | 111 |
| 2 | Southlake Carroll | 99 |
| 3 | Austin Westlake | 91 |
| 4 | Lewisville Flower Mound | 75 |
| 5 | Arlington Martin | 74 |
| | Katy Seven Lakes | 74 |
| 7 | Allen | 71 |
| 8 | Deer Park | 67 |
| | Katy Tompkins | 67 |
| 10 | Austin Lake Travis | 63 |
| | San Antonio Reagan | 63 |
| 12 | Rockwall Heath | 62 |
| 13 | Humble Atascocita | 61 |
| 14 | Bridgeland | 58 |
| | Keller | 58 |
| | Rockwall | 58 |
| 17 | Austin Vandegrift | 57 |
| | Houston Memorial | 57 |
| 19 | Cypress Woods | 56 |
| | Prosper | 56 |
| 21 | Duncanville | 54 |
| 22 | Harlingen | 52 |
| 23 | Laredo United | 51 |
| | Lewisville Marcus | 51 |
| | Wylie | 51 |
CONFERENCE 5A
| Place | School | Points |
| --- | --- | --- |
| 1 | Dallas Highland Park | 111 |
| 2 | Friendswood | 88 |
| 3 | Grapevine | 85 |
| 4 | Amarillo | 79 |
| 5 | Cedar Park | 76 |
| | Lucas Lovejoy | 76 |
| 7 | Dripping Springs | 74 |
| | Frisco Wakeland | 74 |
| 9 | Aledo | 73 |
| 10 | Boerne Champion | 66 |
| 11 | Mont Belvieu Barbers Hill | 65 |
| 12 | Canyon Randall | 63 |
| | Colleyville Heritage | 63 |
| 14 | Mission Sharyland Pioneer | 62 |
| | Richmond Foster | 62 |
| 16 | Pflugerville Hendrickson | 60 |
| 17 | Burleson Centennial | 57 |
| 18 | Humble Kingwood Park | 56 |
| 19 | Manvel | 55 |
| 20 | Corpus Christi Veterans Memorial | 54 |
| 21 | San Antonio Alamo Heights | 52 |
| 22 | Corpus Christi Flour Bluff | 51 |
| | Magnolia | 51 |
| 24 | Georgetown | 50 |
| 25 | Austin Anderson | 49 |
CONFERENCE 4A
| Place | School | Points |
| --- | --- | --- |
| 1 | Argyle | 148 |
| 2 | Canyon | 108.5 |
| 3 | Boerne | 94 |
| 4 | Melissa | 85 |
| 5 | Lindale | 81 |
| 6 | Corpus Christi Calallen | 73 |
| | Midlothian Heritage | 73 |
| 8 | Salado | 72.67 |
| 9 | China Spring | 67 |
| | Corpus Christi Tuloso-Midway | 67 |
| 11 | Huffman Hargrave | 62 |
| | Texarkana Pleasant Grove | 62 |
| 13 | Celina | 60 |
| 14 | Stephenville | 59 |
| 15 | Carthage | 58 |
| 16 | Wimberley | 56.5 |
| 17 | Kennedale | 54 |
| 18 | Andrews | 53 |
| | Decatur | 53 |
| | San Elizario | 53 |
| 21 | Seminole | 51 |
| 22 | Bellville | 50 |
| 23 | Waco La Vega | 49 |
| 24 | Bullard | 48 |
| | Gilmer | 48 |
CONFERENCE 3A
| Place | School | Points |
| --- | --- | --- |
| 1 | Brock | 90 |
| 2 | Holliday | 83 |
| 3 | Corpus Christi London | 68 |
| | Shallowater | 68 |
| 5 | Lorena | 64 |
| 6 | Lago Vista | 58 |
| 7 | Gunter | 55 |
| 8 | Tuscola Jim Ned | 52 |
| 9 | Bushland | 50 |
| | Whitesboro | 50 |
| 11 | Atlanta | 49 |
| 12 | Little River Academy | 47 |
| 13 | Bishop | 46 |
| 14 | Grandview | 45 |
| 15 | Brownfield | 43 |
| 16 | Columbus | 42 |
| | East Bernard | 42 |
| | Lexington | 42 |
| | Malakoff | 42 |
| | Rains | 42 |
| 21 | Tatum | 41 |
| 22 | Mineola | 39.67 |
| 23 | Canadian | 39 |
| | Vanderbilt Industrial | 39 |
| | White Oak | 39 |
CONFERENCE 2A
| Place | School | Points |
| --- | --- | --- |
| 1* (Won tiebreaker) | Shiner | 71 (2 State Titles) |
| 2 | Mason | 71 (1 State Title) |
| 3 | Crawford | 66 |
| 4 | Panhandle | 56.67 |
| 5 | Normangee | 54 |
| 6 | Martin's Mill | 53 |
| 7 | Lindsay | 49 |
| 8 | Lipan | 44 |
| | Thrall | 44 |
| 10 | Christoval | 41 |
| 11 | Sundown | 40 |
| | Windthorst | 40 |
| 13 | Bosqueville | 39 |
| | Muenster | 39 |
| 15 | Cisco | 38 |
| | Forsan | 38 |
| 17 | Albany | 36 |
| | New Deal | 36 |
| | Refugio | 36 |
| | Sabinal | 36 |
| | Thorndale | 36 |
| | Weimar | 36 |
| 23 | Beckville | 34 |
| | Bogata Rivercrest | 34 |
| | Gladewater Union Grove | 34 |
| | Italy | 34 |
| | Jewett Leon | 34 |
| | Schulenburg | 34 |
| | Wink | 34 |
CONFERENCE 1A
| Place | School | Points |
| --- | --- | --- |
| 1 | Nazareth | 67 |
| 2 | D'Hanis | 60 |
| | Dodd City | 60 |
| 4 | Rankin | 54 |
| 5 | Neches | 52 |
| | Sterling City | 52 |
| 7 | Abbott | 50 |
| | Blum | 50 |
| 9 | Cumby Miller Grove | 48 |
| 10 | Slidell | 46 |
| 11 | Clyde Eula | 44 |
| 12 | Gail Borden County | 42 |
| 13 | Graford | 40 |
| | Hubbard | 40 |
| | Saltillo | 40 |
| | Westbrook | 40 |
| 17 | Veribest | 38 |
| 18 | Mertzon Irion County | 36 |
| 19 | Ackerly Sands | 35 |
| | Jayton | 35 |
| 21 | North Zulch | 34 |
| 22 | Chireno | 32 |
| 23 | Cross Plains | 30 |
| | Earth-Springlake | 30 |
| | Fayetteville | 30 |
| | Van Horn | 30 |