ASU Athletics
Jake Coburn
SAN ANGELO – The Angelo State University Athletic Department today announced the hiring of Vinay Patel to lead the ASU Rams men's basketball program as its new head coach.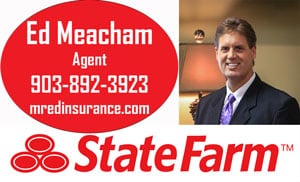 Patel brings 17 years of coaching experience to ASU, most recently serving as the head coach at Northwestern Oklahoma State University, where he led the Rangers to a 20-9 overall record and one of the biggest turnarounds in NCAA Division II last season.
"We are so excited to have Coach Patel join Angelo State as the next head men's basketball coach, said ASU Director of Athletics James Reid. "Vinay brings a wealth of experience and success to the university and program, including time spent in the Lone Star Conference. Coach Patel's background and commitment to excellence make him a great fit for our Athletic Department and university. We are excited to welcome him and his family into the Ram Fam!"
Prior to NWOSU, Patel spent four seasons at Oklahoma City University and compiled an overall record of 82-42. He led the Stars to a Sooner Athletic Conference Tournament championship in 2018-19 and a share of the regular-season championship in 2017-18. The Stars advanced to the Sweet 16 of the NAIA Tournament two years in a row while making the tournament all four years.
Patel was named the Sooner Athletic Conference and Oklahoma Sports Net Coach of the Year in 2018 when the Stars finished with a 24-9 mark and ranked No. 8 in the NAIA.
"I am honored and humbled to be given the opportunity to be the next head coach at Angelo State University," Patel said. "I would like to thank President Ronnie Hawkins and Athletic Director James Reid for allowing me to lead such a storied basketball program. This is a dream come true for me! My family and I are excited to be a part of the community of San Angelo and the Ram Family!" Emphasizing success both on the court and in the classroom, Patel's squads at NWOSU and OCU both recorded the highest team GPA in program history. He also coached four NAIA All-Americans and the SAC Player of the Year at OCU while eight former players have gone on to sign professional contracts.
No stranger to the Lone Star Conference, Patel started his coaching career at West Texas A&M University as a graduate assistant in 2005 before working his way up to associate head coach in 2013. In eight seasons on staff, Patel helped lead the Buffs to a 164-93 record and five NCAA Division II Tournament appearances.
"I would also like to thank everyone at Northwestern Oklahoma State for the past three years," Patel added. "I was fortunate to work with a special group of people daily, and they are the reason for this incredible opportunity. I am excited to be back in the Lone Star Conference and am ready to get to work!"
A native of Shamrock, Texas, Patel received his Master of Science degree in sports and exercise science from WTAMU in 2007, and he holds a Bachelor of Science degree in exercise and sports science from Texas Tech University.
An introductory press conference will be held at 10 a.m. on Monday, May 2, in the VIP Room of the ASU Junell Center to welcome Coach Patel and his family