MSU Athletics
Trey Reed
WICHITA FALLS – Dominic Rhodes earned induction into the 2021 class of the Lone Star Conference Hall of Honor Tuesday afternoon.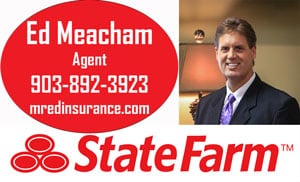 He is the first Midwestern State representative to receive the league's highest honor.

The Abilene Cooper High product honed his skills helping to change the fate of an MSU football program four seasons after making the jump to NCAA Division II.

Rhodes needed just two seasons to amass a then-program record 2,541 yards earning third-team Don Hansen Football Gazette All-America honors as a senior leading MSU to its first winning ledger in nine seasons. The program remained on the plus-side for the next 19 seasons.

He gained entry into the MSU Athletic Hall of Honor in 2016.

The versatile Rhodes ranked third in NCAA Division II during his senior campaign in 2000 accounting for more than 185 all-purpose yards per game finishing the season with 1,387 yards on 229 carries with 17 touchdowns while also serving as the team's primary punt and kick returner.

The 5-11, 205-pounder ran for at least 100 yards seven times as a senior including in each of his last five games as went for 192 yards and four TDs against Oklahoma Panhandle State, 153 yards and two TDs versus Southeastern Oklahoma, 163 yards and two scores at Northeastern State, 126 yards and three touchdowns at Tarleton State and 180 yards and a score against Southwestern Oklahoma.

Rhodes' efforts helped MSU to a 7-4 mark for its first winning season since going 9-3 in 2001 as a member of the NAIA. It was the start of MSU's current run of 17 consecutive winning ledgers.

As a junior, he became just the third running back since MSU resurrected football 12 years prior to run for 1,000 yards amassing seven 100-yard performances to finish with 1,154 yards and 10 touchdowns.

Following his MSU career, Rhodes signed as undrafted free agent with the Indianapolis Colts where it didn't take long to make a splash.

Taking over for the injured Edgerrin James, he ran for the most yards by an undrafted rookie in NFL history going for 1,104 yards despite only playing the final nine games of the season.

It was the first of eight seasons in the NFL for Rhodes, who accounted for 3,286 yards and 26 touchdowns during stints with Indianapolis and Oakland.

Rhodes ran for 113 yards and a touchdown in Indianapolis' 29-17 win over the Chicago Bears in Super Bowl XLI.

Prior to MSU, he earned NJCAA All-America accolades and was a two-time all-conference performer at Tyler JC.

Rhodes also earned entry into the Abilene Cooper High School Hall of Fame in 2016. The 1997 graduate led the Cougars to the 1996 Class 5A title game amassing the second best single-season rushing total in school history with 2,183 yards.

He is also the school's all-time playoff rushing leader with 1,202 yards and stands fourth on CHS' all-time rushing list with 3,102 yards.