WBU Athletics
PLAINVIEW – Six players recorded double-figure statistics, and Wayland Baptist came through down the stretch as the sixth-ranked Flying Queens bounced back with a satisfying 88-80 Sooner Athletic Conference victory over Texas Wesleyan on Saturday afternoon in Hutcherson Center.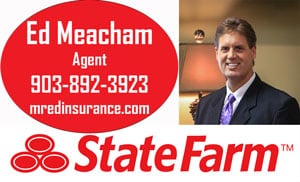 "That was a much-needed win for our group," WBU coach Jason Cooper said. "I was very proud of the mental toughness and resolve that we showed in this game. Texas Wesleyan is very athletic and very fast up-and-down the floor. We played some fast teams this year but nothing like that. The girls really had to dig deep and come together to get that victory. And now we know we can do it against a team like that."
The Queens (16-2, 8-1 SAC) trailed 59-56 after the third period but scored the first five of the fourth and never trailed again. It was tied at 66 with 6:20 to play when WBU scored six straight points. The Rams (13-2, 7-2) hit a 3-pointer to pull to within 75-72, but the Queens began pulling away with back-to-back-to-back fast-break buckets – a 3-pointer by Ashlyn Shelley and layups by Kaylee Edgemon and Angel Hayden after a steal.
That gave Wayland its largest lead of the game, 10 points, with just over a minute to play. The Queens then iced it at the free-throw line by making six foul shots down the stretch, including a 4-for-4 effort by Shelley.
"I told the starting five this game was going to require them to all play 30-plus minutes and they accepted and met that challenge," Coach Cooper said.
Cooper finished with 19 points, seven rebounds and nine assists and Kaitlyn Edgemon had 15 points and 15 boards to lead numerous impressive stat lines. Shelley added 18 points, including 7-of-7 free throws, Kaylee Edgemon 14 points and seven rebounds, and freshman Taryn Shultz 10 points off the bench. Fapou Semebene finished with 10 rebounds, helping Wayland to a 57-48 edge in that department.
"Such great stat lines all around today," Coach Cooper said. "Kaitlyn's 15 and 15 was huge. Jenna getting 19 and nine assists, Kaylee's 14 and 7… We expect those type of numbers from those two, but we can't take their high level of play for granted.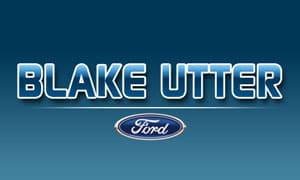 "Ashlyn stepped up in a big way with her 18 points. When's she's hitting we are very tough to guard. Angel (Hayden) is an amazing point guard. She does so much every game that just doesn't show up in the stats, but her ball-handling and facilitation of the offense is second to none. She is special.
"Taryn has really started to come into her own lately. What a spark off the bench she has become. Lefty (Sembene) played some big and key minutes today. She really stepped up and made an impact on the defensive end and rebounding. I was proud of her turn around."
Texas Wesleyan's Kertisa Amos scored 22 to lead all scorers. Two Lady Rams posted double-doubles: Zarria Carter with 18 points and 11 rebounds and Makayla Coy with 11 and 10.
The win came after rare losses for Wayland in its last two home games, including Thursday's 81-77 setback to Science & Arts of Oklahoma. TXWES, meanwhile, went into the game on a roll, having won six in a row including 73-61 over Science & Arts.
The Flying Queens hit the road next week for games against North Texas at Dallas (9-7, 3-6) at 6 p.m. Thursday and Southwestern Assemblies of God (5-10, 2-7) at 2 p.m. Saturday. WBU's next home game is Tuesday, Jan. 18 against Oklahoma-Panhandle State (4-7, 2-7).