WBU Athletics
DALLAS – Parrish Hewitt began his career as a Pioneer by scoring a game-high 17 points and grabbing nine rebounds to lead Wayland Baptist to a 66-52 Sooner Athletic Conference victory over North Texas-Dallas here Thursday.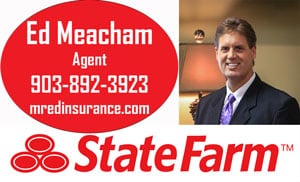 Wayland opened a 37-23 halftime lead then cruised in the second half as the Pioneers (8-9, 4-6 SAC) picked up a much-needed win over the Trailblazers (7-10, 3-7), snapping a four-game slide that include a pair of forfeit losses.
"I'm proud of how our guys have handled the adversity we've been through the last two weeks with COVID. We were locked in and had one of our best defensive efforts of the year," Wayland coach Clint Galyean said.
Hewitt, a senior guard from Memphis, Tenn., who transferred from Northwestern Oklahoma State, spurred the Pioneers, who also got nine points from Thad Udoh and eight from Javorian Miller. Jaxon Recer pulled down nine boards and Jibrael Washington recorded half of WBU's season-best 10 blocks.
The Trailblazers, in their second season and first in the SAC, were led by Vernon Johnson's 12 points.
Wayland held a 44-35 edge on the boards and hit 16-of-22 free throws.
The 52 points by the Trailblazers represented the third-lowest output by an opponent this season, behind only 37 by Dallas Christian and 39 by Calvary Bible.
Both the Pioneers and Trailblazers struggled from the 3-point line, combining to go 0-for-11 in the second half. Wayland hit 4-of-9 from long range in the first half, the makes coming from four different players.
Next for the Pioneers is a match against 12th-ranked Southwestern Assemblies of God University at 4 p.m. Saturday in Waxahachie. The league-leading Lions (12-3, 9-1) defeated Oklahoma-Panhandle State on Thursday, 86-68.
"Saturday is our biggest challenge of the year so far going to SAGU," Galyean said. "We need to get some things cleaned up on the offensive side and play with the same intensity defensively."