MSU Athletics
Trey Reed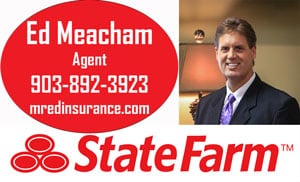 WICHITA FALLS – Midwestern State's Jake Doggett and Garrett Leek earned PING All-South Central Region first-team honors as released Monday by the Golf Coaches' Association of American (GCAA).

Doggett gained all-region honors for the third consecutive season after posting a 71.36 stroke average and carrying a national GolfStat ranking of 26th.

The junior from Hutto joins Derek Oland as the second golfer in program history to claim all-region honors three times and became just the third MSU golfer to win the Lone Star Conference individual title joining Oland (2014, 2015) and Santiago Gomez (2013).

Doggett posted par-or-better scores in 14 of his 25 competition rounds in 2020-21 which included six tallies in the 60s. He carded 80 birdies on the way to setting the program's low single season par-3 scoring at 2.98.

He closed the campaign with an 87.8 finish percentage finishing in the Top 10 in seven of nine tournaments with runner-up finishes at the UT Tyler Fall Invitational and the Texas A&M-Commerce Lion Invitational.

Doggett fell just short of a NCAA Division II Championship berth after placing sixth in the D2 West/South Central Regional.

Leek enjoyed a sensation campaign leading the Mustangs with a 70.89 to rank ninth in the GolfStat national rankings to earn LSC Player of the Year honors.

The junior from Brock set a program record with 19 par-or-better scores including nine scores in the 60s in 28 competition rounds. He also set a program standard with a 93.6 finish percentage.

Leek posted five top-five finishes in seven of his 10 tournaments including wins at the RJGA South Central Preview and UT Tyler Fall Invitational.

He boasted a phenomenal stroke average of 69.0 while posting scores in the 60s in eight of his 11 rounds last fall.

Leek logged a team-high 98 birdies on his way to setting a program record low season par-4 scoring average at 3.99.