ASU Athletics
SAN ANGELO – The Angelo State women's basketball team, returning to action after a two-week layoff due to game postponements, dominated Midwestern State, 98-72, to pick up their first conference win of the season.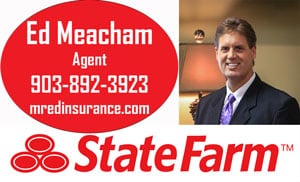 The win marks the Rambelles' first home conference win since February 20, 2020, against Texas A&M-Kingsville; it is also the first conference win for head coach Alesha Ellis.
The 98 points for the Rambelles is the most points scored in a game since December 21, 2019, when the Rambelles put 99 points past Cameron on that day. The 98 points is also tied for the fourth-most points scored by an LSC team this season.
The Rambelles dominated in all facets of the game: they shot a season-high 54.2 percent from the field, including shooting 57.9 percent in the second quarter and 75 percent in the fourth quarter. They made 39 field goals on the night, the most any LSC school has made in a single game this season and assisted 28 times in this game, also a conference-best this season.
The Rambelles also out-rebounded the Mustangs 41-28, the fewest the Rambelles have allowed in a game this season; the Rambelles forced the Mustangs into 25 turnovers, recording a season-high 19 steals in the process.
The largest lead for the Mustangs was seven points with under a minute left in the first quarter; the Rambelles would then go on a 20-4 run until the 4:13 mark in the second quarter to secure a nine-point lead, a lead that they kept building on for the rest of the game.
Seven Rambelles scored in double-digits on the evening, led by Blakely Gerber's 17 points. The Wayland Baptist transfer was perfect from two-point range in seven attempts, also adding in five assists and three steals.
Sawyer Lloyd and Madeline Stephens both scored 16 points, with Stephens recording her second double-double on the season, grabbing 11 rebounds. Lloyd assisted a game-high eight times, also recording six steals and four rebounds.
Tayjanna McGhee-Pleasant shot 7-8 from the field, finishing with 14 points, seven rebounds and a pair of steals.
Payton Brown, Ashlynn Sharp, and Samantha Rocha scored ten points apiece; Brown assisted seven times while Sharp recorded four steals and Rocha grabbed seven rebounds.
All 11 players dressed for the Rambelles ended up seeing action as well, with Brighton Adams and Neely Woodscoring three and two points, respectively, while Kyla Cobb and Taylor Moravcik also played for the Rambelles on the evening.
The Rambelles improve to 4-9 on the season and 1-1 in conference play. They return to action on Saturday against Texas Woman's, with that game scheduled to begin at 2 p.m.