WBU Athletics
Kevin Lewis
MIAMI GARDENS, Fla. – Wayland Baptist scored the final seven points of the game, and the sixth-ranked Flying Queens fended off the upset attempt of St. Thomas here Monday, 73-69.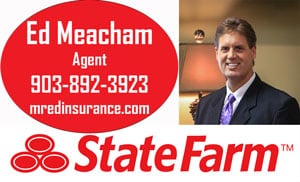 After trailing by as many as eight in the third quarter, Wayland (12-1) found itself behind the Bobcats (7-5) 69-66 with a minute to play. Flying Queen Kaitlyn Edgemon nailed a 3-pointer from the left wing to tie the score with 37 seconds left. Wayland's Fapou Semebene then came up with a pivotal steal, which led to Kaitlyn Edgemon feeding Semebene for a lay-up and a two-point WBU lead with 15 seconds to go.
STU missed a long 3-pointer, and Wayland was awarded possession when the rebound went out of bounds. Flying Queen Jenna Cooper was fouled and calmly put the game on ice by sinking a pair of free throws with three seconds to play.
Semebene and Cooper tied for high-point honors, hitting 19 points each. It's the second straight game for Semebene to notch a career-high, bettering the 15 she scored against Oklahoma-Panhandle State six days earlier. She also pulled down a team-high 10 rebounds for a second straight double-double. Cooper added eight boards and a team-leading six assists.
Kaylee Edgemon tacked on 17 points while sister Kaitlyn got 10. Angel Hayden provided half of WBU's eight steals, and Taryn Shultz got seven rebounds.
The Queens made 11-of-13 free throws (83 percent) compared to STU's 13-of-23 (57 percent). Wayland went 6-of-21 (29 percent) from 3-point range where the Bobcats were 8-of-26 (31 percent).
The Flying Queens will stay in Florida for another game at 4 p.m. (CST) Wednesday in Hialeah against Florida National (2-7).